About LRTA
The LRTA represents over 1200 members and is the third largest Teacher Association in the Province of Manitoba. Our Association is dedicated to protecting and advancing the rights and well-being of our members.
As a member of LRTA, it is important to note that you can call the LRTA Office at 204-929-5782 at any time. Marcela Cabezas, President, can also be reached by email preslrta@shaw.ca. For issues related to collective bargaining, contact Scott Wood, Vice President: Collective Bargaining at cblrta@shaw.ca. For professional development concerns/questions and/or issues related to PPDF, contact Jay McGurran, Vice President: Professional Development at pdlrta@shaw.ca. We shall provide member assistance with matters ranging from simple inquiries to more serious situations. All matters will be dealt with in confidence. As well, members may call the Manitoba Teachers' Society at 204-888-7961 and request Staff Officer assistance.
Members should bookmark the LRTA website www.lrta.ca. Information about the LRTA, the LRTA Constitution, Bylaws, Policy Handbook, PPDF Guidelines, updates to the calendar, Rielity Check newsletters and important links can all be found on our website.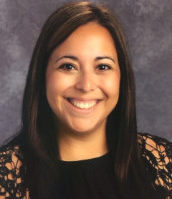 President:
Marcela Cabezas, a Spanish and English teacher at Collège Jeanne-Sauvé, began teaching in 2003.
Early in her career, Marcela immediately became involved in the activities of the LRTA. First elected to the Executive as a Member-at-Large in 2006, Marcela went on to serve as Vice President Professional Development for five years. As President, she provides leadership and advocacy for teacher rights and welfare.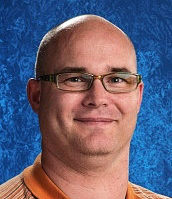 Vice President Collective Bargaining:
Scott Wood
is a teacher at Glenlawn Collegiate with over twenty years of teaching experience and has a keen interest in the Humanities.
Scott has been active in the LRTA since 2009. He has worked on numerous Association Committees and has been a member of the LRTA Executive since 2013. In his current role as Vice President Collective Bargaining, Scott is proudly working on behalf of all members to achieve improved working conditions.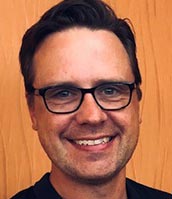 Vice President Professional Development: Jay McGurran is a student services teacher at Marion School with eight years of teaching experience.
Jay became a LRTA Council Representative in his first year of teaching and has previously served as the Nominations and Resolutions Chair on the LRTA Executive. To further advocate for LRTA members, Jay is also a member of Collective Bargaining Committee. He was elected Vice President Professional Development in 2019.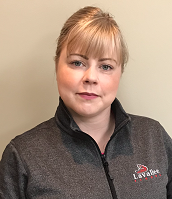 Secretary-Treasurer: Kate Hallett is a teacher at Dakota Collegiate. She began her teaching career in 2014 and has been an LRTA school representative every year since.
Kate decided to run for a role on the LRTA Executive in 2018 as serving her fellow teachers is a true passion of hers. She spent a year on the Collective Bargaining Committee and has been a delegate at MTS AGM for two years.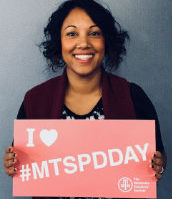 Public Relations Chairperson: Cynthia Taylor
currently works at Glenlawn Collegiate in Student Services. She has been with the division since 2002 and has worked in the areas of English Language Arts, Computer Science, Psychology and as Teacher Librarian.
Cynthia became active with the Manitoba Teachers' Society as a member of Equity and Social Justice Standing Committee in 2012. She joined the LRTA Executive in 2015 as Public Relations Chair and continues as such today. The role of Public Relations is fundamental to our profession and provides communication as well as strategy to inform our members of their rights and responsibilities through a variety of different mediums. Cynthia continues to connect with members in her role and to build upon the diversity of our Association.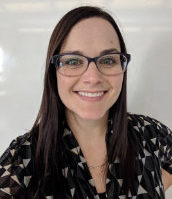 Employee Benefits Chairperson: Jaclyn Porteous
 is a middle years teacher at Hastings School and has been teaching since 2009.
Jaclyn first became active in the LRTA in 2011 as a Council Rep and was elected as Member at Large in 2015. In her current role as Employee Benefits Chair, Jaclyn is passionate about informing members about the different benefits plans the LRTA and MTS has to offer.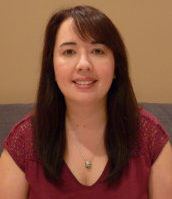 Resolutions/Nominations Chairperson: Charmaine Rudnicki is an Early Years teacher at Shamrock School with 20 years of teaching experience.  She supported the LRTA for several years as a Council Representative.  In 2016, she began working with the LRTA Executive as a Member-at-Large and was recently appointed to the position of Resolutions and Nominations Chairperson.  Charmaine has been a member of the PPDF Committee for several years and continues to work with the Collective Bargaining Committee to address the concerns of our teachers.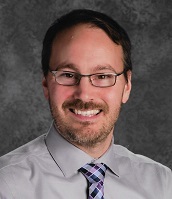 Equity and Social Justice Chairperson: Kris Robinson is a middle years teacher at Victor Mager School and has been teaching since 2012.
He first became active in the Association as a Council Rep in 2014 and has represented the LRTA as a delegate at three MTS Annual General Meetings. As Social Chairperson, Kris hopes to bring members together through the planning of a variety of social events that will allow members to create stronger connections while giving them the opportunity to relax and enjoy themselves in the hopes of helping them work towards a healthy work/wellness balance.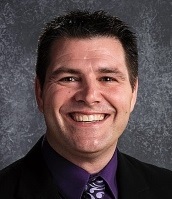 LRASA Representative: Jeff Anderson has served as principal teacher of several French Immersion schools. He began his teaching career in 1996. As consultant at the Bureau de l'éducation française, he was one of the principal architects of the current Manitoba Science curriculum.
Jeff served as Vice President of the Louis Riel Association of School Administrators from 2012-2018. He has represented École Guyot on LRTA Council as both representative and alternate, and is a member of the LRTA Collective Bargaining Committee.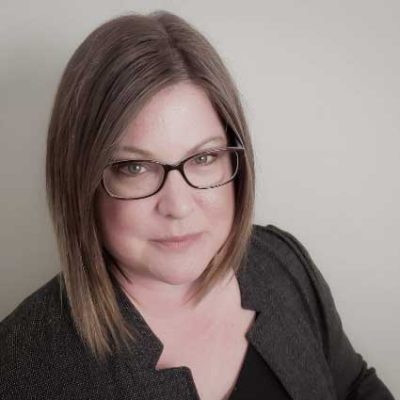 Karen Myshkowsky: Social Chairperson
Karen has been a teacher in the LRSD since 2013. She currently teaches Alternative Education, American History and Psychology at Glenlawn Collegiate. She has served as an LRTA Council Representative since 2016 and has attended MTS AGM as a delegate.
Karen is a passionate advocate for mental health and as social chair she believes social connections for her fellow teachers are an integral part of mental wellness.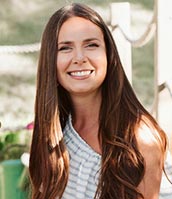 Éducatrices et Éducateurs Francophones du Manitoba Chairperson: Josée Trudeau
Josée Trudeau, une enseignante au Collège Béliveau, a commencé sa carrière en enseignement en 2009. Depuis, elle a eu de nombreux rôles, que ça soit enseigner la première année, les niveaux intermédiaires et enfin, sa position de rêve au secondaire. Peu importe le niveau et les matières d'enseignement, sa mission a toujours été le développement et la valorisation de la langue française chez ses élèves.
Josée a commencé à représenter le Collège Béliveau au sein de l'association en 2017 afin de se familiariser avec l'entente collective et les divers enjeux qui affectent quotidiennement notre travail. Son désir de poursuivre ces intérêts, ainsi que sa passion pour la langue française l'ont incité d'adopter ce nouveau rôle au sein de l'exécutif de la LRTA.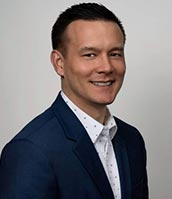 Member at Large: Mike Moyes
Mike Moyes is a history, geography and English teacher at Glenlawn Collegiate with sixteen years of teaching experience. Mike has been involved in the LRTA for the past decade serving on the PPDF Committee, Collective Bargaining Committee, Public Relations Committee, Delegate at MTS AGM, Council Representative and currently on the LRTA Executive as a Member-at-Large. Mike is passionate about the importance of education and believes supporting teachers is important for supporting student learning.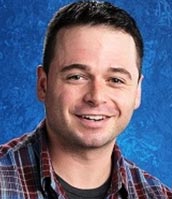 Member at Large: Sean Oliver
Sean Oliver has been a teacher in the LRSD for eight years and is currently the Indigenous Education Support Teacher at Glenlawn Collegiate.  Sean has been active with LRTA since 2016, serving as Indigenous Chairpersons and Member at Large. He has also served as a member of the MTS's Indigenous Voice and Action Standing Committee for the past five years and as a member of the CTF's Advisory Committee on Indigenous Education for the past 4 years. Sean is passionate about equity and social justice, truth and reconciliation, and is committed to working on behalf of all teachers.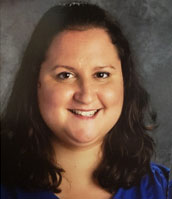 Member at Large: Michelle Bissonnette
Michelle Bissonnette is a Grade 2/3 teacher at École Provencher and has been teaching since 2015.
Michelle joined the LRTA as a Council Rep in 2016 and was appointed Member at Large in 2019. Happily representing the LRTA as a delegate at several MTS Provincial Council meetings, she is looking forward to serving the Association and its members as Wellness Chairperson and as the chair of the LRTA Women in Educational Leadership Ad-hoc Committee.