WELCOME BACK!
Welcome to all new and returning members of the Louis Riel Teachers' Association! The LRTA represents over 1100 members and is the third largest Teacher Association in the Province of Manitoba. Our Association is dedicated to protecting and advancing the rights and well-being of our members.
As a member of LRTA, it is important to note that you can call the LRTA Office at 204-929-5782 at any time. Frank Restall, President, can also be reached by email preslrta@shaw.ca. For issues related to collective bargaining, contact Scott Wood, Vice President: Collective Bargaining at cblrta@shaw.ca. For professional development concerns/questions and/or issues related to PPDF, contact Marcela Cabezas, Vice President: Professional Development at pdlrta@shaw.ca. We shall provide member assistance with matters ranging from simple inquiries to more serious situations. All matters will be dealt with in confidence. As well, members may call the Manitoba Teachers' Society at 204-888-7961 and request Staff Officer assistance.
Members should bookmark the LRTA website www.lrta.ca. Information about the LRTA, the LRTA Constitution, Bylaws, Policy Handbook, PPDF Guidelines, updates to the calendar, Rielity Check newsletters and important links can all be found on our website.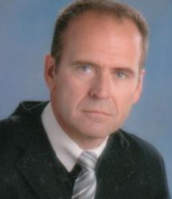 President:
Frank Restall takes great pride in being a public-school teacher, an ongoing career that has spanned the last thirty-five years.
Frank became active in his local Association in 1996. He has held several positions on the Executive of the Association over the last two decades, being particularly active in Collective Bargaining to improve working conditions for his colleagues. He has been LRTA President since 2010 and is a champion for the rights of the "underdog" and for supporting those in need.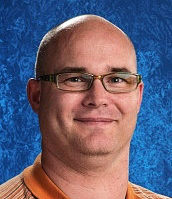 Vice President Collective Bargaining:
Scott Wood is a teacher at Glenlawn Collegiate with over twenty years of teaching experience and has a keen interest in the Humanities.
Scott has been active in the LRTA since 2009. He has worked on numerous Association Committees and has been a member of the LRTA Executive since 2013. In his current role as Vice President Collective Bargaining, Scott is proudly working on behalf of all members to achieve improved working conditions.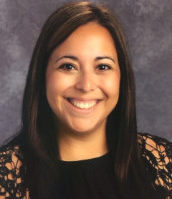 Vice President Professional Development: Marcela Cabezas, a Spanish and English teacher at Collège Jeanne-Sauvé, began teaching in 2003.
Early in her career, Marcela immediately became involved in the activities of the LRTA. First elected to the Executive as a Member-at-Large in 2006, Marcela was elected to her current role as Vice President Professional Development in 2014. As Chairperson of the Personal Professional Development Fund (PPDF) as well as a member of many Association Committees, she provides leadership and advocacy for teacher rights and welfare.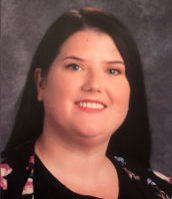 Secretary-Treasurer: Becky Lauzé is a Grade 5/6 teacher at Nordale School in her sixth year of teaching.
Becky has been an active member of the Association for the past five years. She first represented members as a Council Representative and then joined the LRTA Executive in 2015 as Secretary-Treasurer. Her past experience in finance has helped her to safeguard the Association's financial wellbeing. She is passionate about protecting teachers' rights and advocating for fairness.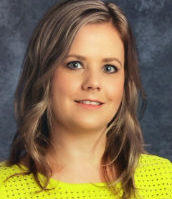 Equity and Social Justice Chairperson: Jaclyn Richard, a fifth grade French Immersion teacher, at École Henri-Bergeron, has been working in the Division for 6 years.
Early in her career, she began working with the LRTA as a Council Representative. Jaclyn was elected to the Executive as the Equity and Social Justice Chair this past spring. As the representative for Equity and Social Justice within our Association, Jaclyn works to support teachers with a variety of Social Justice issues related to the profession. She passionately advocates for equality, equity, and the rights of LRTA members and students.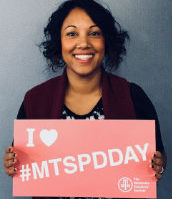 Public Relations Chairperson: Cynthia Taylor currently works at Glenlawn Collegiate in Student Services. She has been with the division since 2002 and has worked in the areas of English Language Arts, Computer Science, Psychology and as Teacher Librarian.
Cynthia became active with the Manitoba Teachers' Society as a member of Equity and Social Justice Standing Committee in 2012. She joined the LRTA Executive in 2015 as Public Relations Chair and continues as such today. The role of Public Relations is fundamental to our profession and provides communication as well as strategy to inform our members of their rights and responsibilities through a variety of different mediums. Cynthia continues to connect with members in her role and to build upon the diversity of our Association.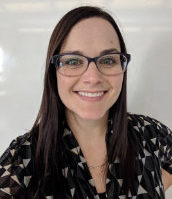 Employee Benefits Chairperson: Jaclyn Porteous is a middle years teacher at Hastings School and has been teaching since 2009.
Jaclyn first became active in the LRTA in 2011 as a Council Rep and was elected as Member at Large in 2015. In her current role as Employee Benefits Chair, Jaclyn is passionate about informing members about the different benefits plans the LRTA and MTS has to offer.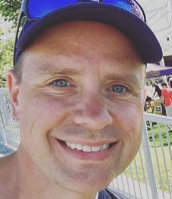 Resolutions/Nominations Chairperson: Jay McGurran is a teacher at Frontenac School with eight years of teaching experience.
Jay became a LRTA Council Representative in his first year of teaching and is currently sitting as the Nominations and Resolutions Chair on the LRTA Executive. As Nominations and Resolutions Chair, Jay is responsible for the formal procedures during the LRTA AGA and works toward ensuring that the LRTA Constitution and Bylaws are in alignment with MTS expectations. To further advocate for LRTA members, Jay is also a member of the PPDF Committee and the Collective Bargaining Committee.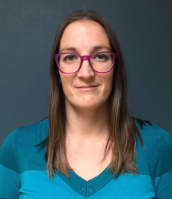 Éducatrices et Éducateurs Francophones du Manitoba Chairperson: Chantal Chittock is a teacher at Collège Jeanne-Sauvé with ten years of teaching experience primarily in mathematics and sciences.
Chantal's involvement with the LRTA started when she became a LRTA Council Representative when she was hired in the Division two years ago. She has since been elected as ÉFM Chairperson on the Executive. As the ÉFM Chairperson, her primarily role is to ensure that French Immersion members are aware of events, funding, and professional development opportunities available to them.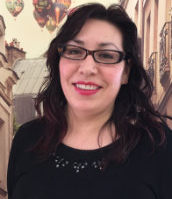 Social Chairperson: Marilyn Carter is a Grade 7/8 teacher at Frontenac School. She has been teaching for fifteen years and has always enjoyed building camaraderie through organizing social events.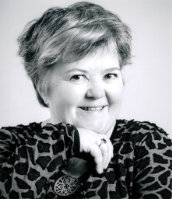 LRASA Representative: Alice Young is the Principal and lead teacher at Marion School. Teaching since 1982, Alice has been a school administrator for the past eighteen years.
Alice has always been active in her local Association, firstly in St. Boniface and then in Louis Riel. She served as the President of St. Boniface Teachers' as well in many other Executive portfolios. Currently she is the Louis Riel Association of School Administrators Representative on the LRTA Executive. She has also been very active at a provincial level; sitting on and chairing many committees. Her passion has always been one of professional development and the creation of positive relationships between teachers and administrators."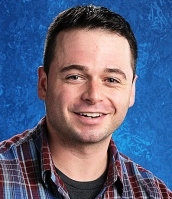 Member-at-Large: Sean Oliver has been a public-school teacher for seven years, having spent the past six as a member of LRSD's Indigenous Education team.
Sean became active at the Provincial level of the Society in 2013, when he joined the Indigenous Voice and Action Standing Committee. He takes great pride in the work being done across the province in the service of teachers. For two years, Sean has also served on the Indigenous Education Advisory Committee with the Canadian Teacher's Federation, and as Member at Large for the LRTA Executive.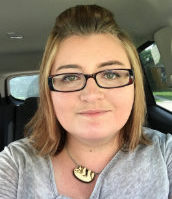 Member-at-Large: Victoria Ross, a Grade 4/5 teacher at Hastings School, began her career as a middle school band director in 2010 before transitioning fully to the classroom in 2016.
She has been active in the LRTA as a Council Representative for several years and was appointed to the LRTA Executive this fall as Member-At-Large. She is passionate about improving member knowledge and furthering the goals of the Society.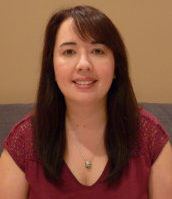 Member-at-Large: Charmaine Rudnicki is an Early Years teacher at Shamrock School with nearly 20 years of teaching experience.
Charmaine began supporting the LRTA several years ago as a Council Representative for Ecole Henri-Bergeron. In 2016, she was appointed to the LRTA Executive as Member-at-Large. Charmaine has been a member of the PPDF committee for several years and is currently working with the Collective Bargaining Committee to address the concerns of our teachers.